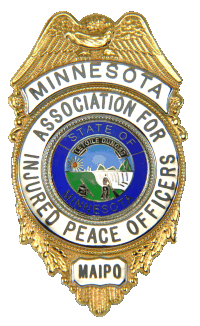 Scholarships
The Minnesota Association for Injured Peace Officers (MAIPO) receives requests every year from persons who are interested in the subject of scholarships available to officers who have been injured and their families. The association presents this listing of possible scholarships to you as a matter of information and in no way is responsible for the awarding or denial of individual claims relating to other agencies which are named in this listing.
The National Law Enforcement and Firefighters Children's Foundation www.nleafcf.org
National Rifle Association—Jeanne E. Bray Memorial Scholarship www.nrahq.org
Various organizations have scholarships if injured officer is a member. Examples—National Sheriffs Association—Fraternal Order of Eagles—Knights of Columbus—National Guard---Military Order of the Purple Heart---Masonic Lodges. Please contact any organization of which you are a member and inquire regarding scholarships.